Previous issue (2020. Vol. 16, no. 4)
Included in Scopus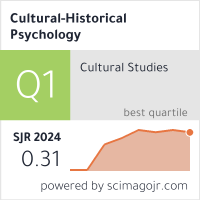 Is It Acceptable To Lie To a Murderer in Order To Prevent a Crime: An Analysis of Historical Polemic

1120
Poddyakov A.N.
PhD in Psychology, Professor, Faculty of Psychology, Department of General and Experimental Psychology, ,, State University — Higher School of Economics, Moscow, Russia
e-mail: alpod@gol.ru
The controversy about Kant's essay «On a Supposed Right to Tell Lies from Benevolent Motives» is discussed, where Kant justifies the idea: if a murderer asks a person where his friend is hiding in order to kill his friend, morality calls not to lie to a murder and tell the truth. The article argues that although the followers of this Kantian position are considered as absolutists, and its opponents — as relativists, the Kantians with a necessity perform a large-scale relativization of the truth maxima and often adopt even a more conformist position regarding deceit than Kant's opponents, the «relativists». We introduce the paradoxes of a «dear friend» and «Kant's generalized consequence for a variety of friends» that describe the contradictory positions of Kant supporters. The «absolutist» and «relativists» confrontation is interpreted as a polemic between the supporters of reductionist and holistic (integrated) methodological approaches taking into account that the methodological confrontation is intensified by the confrontation of moral values.
Keywords: Kant, lies, deception, the principle of truth, moral absolutisation and relativization, holism, reductionism.
Column: Discussions and Discourses
Apresyan R. G. Kommentarii k diskussii // Logos. 2008. № 5.
Apresyan R. G. O prave lgat' // Logos. 2008. № 5.
Artem'eva O. V. Ob opravdannosti lzhi iz chelovekolyu­biya // Logos. 2008. № 5.
Vasil'ev V. V. Marginalii k rabote Kanta o mnimom prave na lozh' // Logos. 2008. № 5.
Gloi K. Problema poslednego obosnovaniya dinami­cheskih sistem // Voprosy filosofii. 1994. № 3.
Guseinov A. A. Chto govoril Kant, ili Pochemu nevoz­mozhna lozh' vo blago // Logos. 2008. № 5.
Dubrovskii D. I. K voprosu o dobrodetel'nom obmane // Logos. 2008. № 5.
Zubec O. P. Lozh' kak samoustranenie // Logos. 2008. № 5.
Iskander F. Kroliki i udavy. [Elektronnyi resurs] URL: http://lib.ru/FISKANDER/kroliki.txt (data obrasheniya: 02.01.2010).
Kalinnikov L. A. Kant v russkoi filosofskoi kul'ture. Kaliningrad, 2005.
Kant I. Lekcii po etike. M., 2005.
Kant I. Metafizika nravov v dvuh chastyah. Chast' I // Kant I. Soch. v 6 t. T. 4. Ch. 2. M., 1965.
Kant I. O mnimom prave lgat' iz chelovekolyubiya // Kant I. Traktaty i pis'ma / Red. A. V. Gulyga. M., 1980.
Kapustin B. G. Kritika kantovskoi kritiki «prava lgat'» // Logos. 2008. № 5.
Kozeleckii Yu. Psihologicheskaya teoriya reshenii. M., 1979.
Kuz'minov Ya. I., Yudkevich M. M. Kurs lekcii po insti­tucional'noi ekonomike. M., 2000.
Lefevr V. A. Algebra sovesti. M., 2003.
Lefevr V. A. Strategicheskie resheniya i moral' // Refleksivnye processy i upravlenie. 2002. Tom 2. № 1.
Logos. 2008. № 5. Elektronnaya versiya: URL:http:// www.prognosis.ru/logos/5_2008.pdf (data obrasheniya: 02.01.2010).
Malineckii G. Liniya Urana // Znanie — sila. 1996. № 8.
Merezhkovskii D. S. Stihotvoreniya i poemy. SPb., 2000.
Oizerman T. I. Kategoricheskii imperativ i absolyut­nost' zapreta na lozh' v etike Kanta // Logos. 2008. № 5.
Podd'yakov A. N. Sravnitel'naya psihologiya razvitiya H. Vernera v sovremennom kontekste // Kul'turno-istori­cheskaya psihologii. 2007. № 1.
Prigozhin I., Stengers I. Poryadok iz haosa: novyi dialog cheloveka s prirodoi. M., 1986.
Prokof'ev A. V. Vybor v pol'zu men'shego zla i proble­ma granic moral'no dopustimogo // Eticheskaya mysl'. Vyp. 9. M.: IFRAN, 2009. S. 122—145.
Prokof'ev A. V. Kant, obman, primenenie sily… // Logos. 2008. № 5.
Rotenberg V. S. Obraz «Ya» i povedenie. [Elektronnyi resurs] URL: http://rjews.net/v_rotenberg/book.htm (data obrasheniya: 02.01.2010).
Ruzavin G. I. Koncepcii sovremennogo estestvo­znaniya. M., 1999.
Sidorova N. M. Kogda Kant budet uslyshan i skol'ko za eto nado zaplatit'? // Logos. 2008. № 5.
Skripnik A. P. K probleme lzhi v etike I. Kanta // Logos. 2008. № 5.
Solov'ev E. Yu. Chelovek pod doprosom (nelzhivost', pravdivost' i pravo na molchanie) // Logos. 2008. № 5.
Yakovenko I. V chem oshibsya Hantington? (Monolog kul'torologa) // Znanie — sila. 2002. № 1.
Yaroshevskii M. G. Social'nye i psihologicheskie koordi­naty nauchnogo tvorchestva // Voprosy filosofii. 1995. № 12.
MacIntyre A. Truthfulness and Lies: What Can We Learn from Kant // MacIntyre A. Ethics and Politics: Selected Essays. Vol. 2. Cambridge, 2006.