Previous issue (2021. Vol. 26, no. 3)
Included in Scopus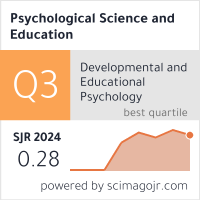 Conceptual Approaches to the Design of Key Elements of Bachelor's Programmes in "Engineering, Technologies and Technical Sciences" for Persons with Hearing Impairments

646
Stanevskiy A.G.
PhD in Engineering, Head of the Core Research and Methodological Center for Professional Rehabilitation of Persons with Disabilities, Moscow State Technical University named after N.E. Bauman, Moscow, Russia
e-mail: stan@bmstu.ru
Khrapylina L.P.
Doctor of Economics, Professor, Chair of Work and Social Politics, Institute of Public Administration and Civil Service, Russian Presidential Academy of National Economy and Public Administration, Moscow, Russia
e-mail: khrapylina@mail.ru
The paper presents conceptual approaches to the integration of learning and rehabilitation in higher education in engineering.It focuses on the establishment of a special technological base for teaching students with hearing impairments in the system of continuous integrated higher education and on the organization of activities in technical universities aimed at implementing special educational programmes for these students.The outlined areas are considered the key elements in the organization of bachelor's programmes in Engineering, Technologies and Technical Sciences for persons with hearing impairments.
Keywords: disabled person, individual programme of rehabilitation and adaptation, inclusive environment, artificial information space, integration of education and rehabilitation
Column: Models of inclusive higher education
The work was carried out within the State Contract No. 05.R03.11.0001 of August 17, 2016.
Kuleshov D.S., Mozgovoi M.V., Nazarenko A.P.Ispol'zovanie spetsial'nykh mul'timediinykh kompleksov pri obuchenii invalidov po slukhu v MGTU im.N.E. Baumana [The usage of special multimedia classrooms for the training of people with hearing impairments in Bauman University].OON v Rossii [United Nations in Russia], 2013, no.1 (86), p.16.
Medvedeva L.V.Struktura obrazovatel'no-informatsionnogo prostranstva sovremennoi vysshei shkoly [Structure of the educational and information space of the modern higher school].Chelovek i obrazovanie [ Human and education], 2016, no.1(46), pp.85–87.
Meshkova L.M., Vinokurov A.V.Primenenie mul'timediinykh tekhnologii kak odin iz sposobov aktivizatsii poznavatel'nogo interesa studentov [The usage of multimedia technologies as one of the ways to activate cognitive interest of students].Nauka i sovremennost' [ Science and modernity], 2015, no. 36, pp. 60–64.
Pugachev V.M., Gazenaur E.G.Rol' informatsionnykh tekhnologii v nauke i obrazovanii [The role of information technology in science and education].Vestnik Kemerovskogo gosudarstvennogo universiteta [Bulletin of the Kemerovo State University], 2009, no. 3, pp.31–34.